This site is under construction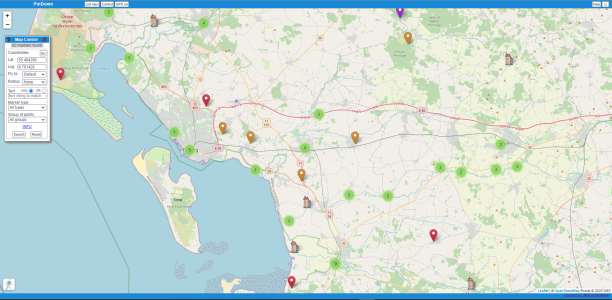 In the autumn 2020, you will here be able to download a web-based interactive map.
The download will be a zip file. You only have to extract the zip, and then upload the extracted files to a folder or subfolder on your site - and it will function right away.
the zip will be included with a start-database which will contain some few entries. This will make it easier for a start. Also detailed documentation will be delivered in the zip.
You should be aware that your site must use the https. If you are using the http then the app will function, but the GPS-navigation fearure will not function.
Until we have the zip ready, you can try out our demo.
In August 2020 we will have a pre-release ready for the PinDown. If you are interested in testing the app on your own site ( see also Download for information ), you could use the contact-form to contact us, and we could send you a zipped version of the PinDown. If the PinEdit ( for editing markers ) is ready at that time, it will be included in the zip.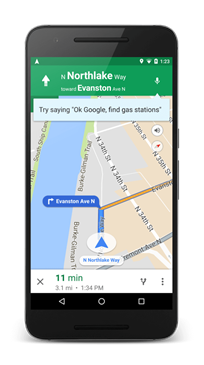 You should try the demo on a desktop to explore the possibilities.
You should try the demo with your mobile to explore the GPS function. Click the "GPS on" button to set it to on and click on a marker and start navigating by clicking the "Directions" button on the marker.
Key features are :
responsive - can be used on both desktop, tablets and desktops.

Response times extraordinary good - even with 70.000 markers on the map, it operates smooth.

Advanced search and filter options.

An advanced radius-filter. The radius can be "zoomed" and the center can easily be moved by a click on the map and a click on "Search"

The search and filter criterias can be combined - and can even be combined with the radius-filter.

Search, filter and radius criterias can be customized by the admin.

Possibility to choose between different maps.

A menu with possibility to set up user-defined menu items as links.

Routes and areas can be grouped in folders for each map.

Routes and areas can easily be exported from Google Earth, and can be used by the map immediately

Markers can be hovered ( desktop ) and when clicked a pop-up show info for the marker.

Toggle between map view and list view.

When used on a mobile, you can click a marker. On the marker pop-up is a "Directions" button. When this is clicked your mobile turns into a navigation device, and you are directed to the marker from your current position.

When used on a desktop, the GPS feature can be used for showing a route between a clicked-spot on the map and a marker. It all depends on the state of the GPS-button, and if you use a mobile or a desktop.

A database maintenance tool where you can add, edit and delete markers.

With the database tool it is easy to maintain markers - you can also import markers/places from a CSV file or export to a CSV file.
Who could use it?
Real estate agencies. They can show the properties on a map. Easy to maintain when a property is sold, or a new property is on its way. A short description can be made for the pop-up marker and an image can be shown. A link can be made to a page with detailed information for the property. Different kind of properties can be selected by type, and if people want to see what is in a specif area, the radius can be used.

Web-masters that make sites for sportsclubs or webmasters that have interest for football clubs, train-stations, airports or whatever - could use this app to show locations and show information for the location. His or her users could then search and select on the map.


Booking of cottages. A firm that has cottages that people can rent for a period, could use the app to show where the cottages is located. Different types of cottages can be grouped as types, and can have their own set of pins/markers. Users can select on the type and only cottages that matches the type will be shown.




Tourist bureaus. The app can be used to show points of interest for an area. The points/markers can be grouped. Examples could be : Museums, Monuments, Buildings, Areas. A short info can be made for each marker and an image can be shown. Users can then select for the types they are interested in and can also use the radius to see : which museums is in a radius of 4 kilometers of the spot I just clicked. The navigation feature will make it extremely easy for users to take their mobile, click the marker, click the "Directions" and then the mobile will start to navigate them to the marker.